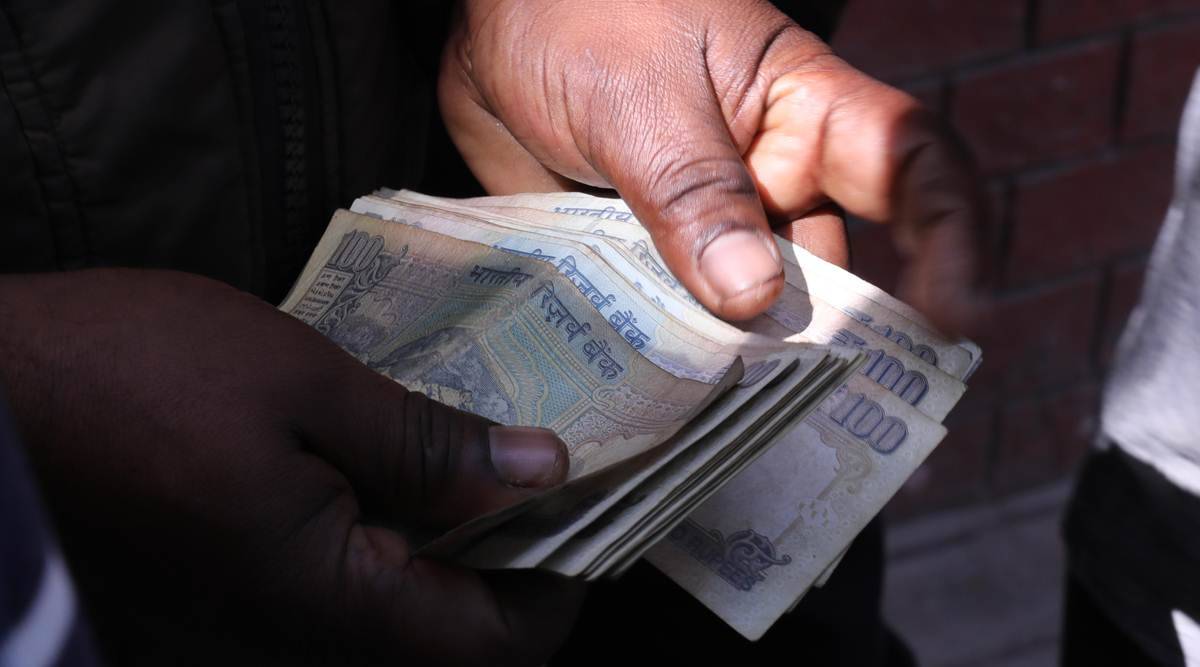 The rupee drops 22 paise to 79.46 against the US dollar in early trading
The rupee fell 22 paise to 79.46 against the US dollar in early trading on Monday, following gloomy sentiment in domestic equities.
However, continued inflows of foreign funds into the capital market limited the rupiah's fall, traders said.
In the interbank foreign exchange market, the rupiah opened weakly at 79.50 against the US dollar, then gained ground to quote at 79.46 in initial trades, registering a decline of 22 paise during the last close.
The rupee rose 16 paise to close at 79.24 against the dollar in the previous session.
In initial trades, the local unit was trading in a narrow range of 79.50 and 79.46.
On the domestic stocks front, the 30-stock Sensex traded 70.74 points or 0.12% lower at 58,317.19, while the broader NSE Nifty fell 24.30 points or 0.14 % to 17,373.20.
Meanwhile, the dollar index, which measures the strength of the greenback against a basket of six currencies, slipped 0.05% to 106.57.
Brent futures, the global oil benchmark, rose 0.45% to $95.35 a barrel.
On Friday, foreign institutional investors remained net buyers in the capital market as they bought shares worth Rs 1,605.81 crore, according to exchange data.
After becoming net buyers last month, foreign investors maintained their positive stance on Indian equities and invested more than Rs 14,000 crore in the first week of August amid a slowing index of the dollar.
This was far higher than the nearly Rs 5,000 crore net investment by foreign portfolio investors (REITs) during the whole month of July, according to custodian data.