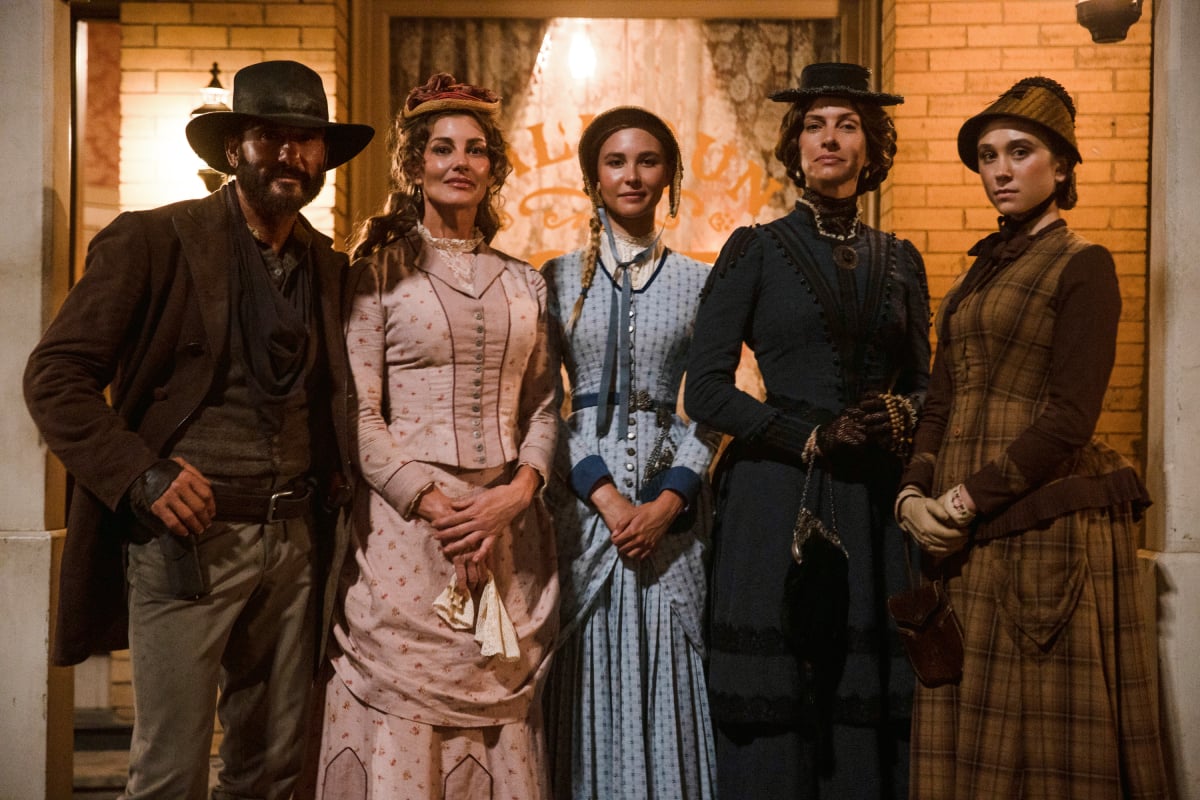 How did the Dutton family make their money in Tennessee?
In the first episode of 1883, the ancestors of the Dutton family are shown. James Dutton arrives in Fort Worth, TX, followed shortly by his wife, daughter, son, sister and niece. Elsa reveals that she and her family are from Tennessee. From Texas, they embark on a perilous journey with the company of Shea Brennan. Yellowstone fans know the Duttons eventually end up in Montana, but what did James do to work in Tennessee?
What did James Dutton do to work in Tennessee?
While the Dutton family in 1883 are by no means rich, they seem to have a decent amount of money. They can afford the train tickets to Texas (but not first class) and James splurges on a nice hotel for his family before starting their journey. The Duttons also have a sufficient supply of supplies for the trip. So what exactly did James do to work in Tennessee?
James is referred to as "the farmer" several times in 1883. Farming wasn't exactly a glamorous lifestyle. However, Outsider suggests the family likely sold their property and all the livestock they owned before heading west. It would have earned the family a decent amount of money for supplies and other expenses.
James Dutton was also a Confederate soldier in '1883'
Elsa also mentions that her father was a Confederate captain during the Civil War, though he declines to discuss it. A flashback scene shows James waking up at the Battle of Antietam, the bloodiest day of the Civil War. After that, he was taken prisoner for three years.
James actor Tim McGraw has opened up about the effects of the war on his character and why he decided to leave Tennessee afterwards. "I think James was really suffering from PTSD, which no one knew existed then," McGraw told Outsider.
"He was in a war he didn't want to fight and battles where he lost all his men. Three years in prison during the civil war. Then coming back, certainly, there were things going on in the South during Reconstruction and after Reconstruction…I think he was looking for an untouched part of America.
While the war was clearly a nightmarish experience for James, it was also likely an additional source of income. James was a Confederate captain who, according to battlefields.org, made him around $130 a month, or about $3,500 a month in today's money. James' military salaries combined with income from farming likely placed the Dutton family somewhere in the working class.
The Dutton family travels to Montana
Yellowstone fans know the Duttons will eventually become the owners of Montana's largest ranch. However, the 1883 The Duttons are a long way from their future home. In fact, since Episode 5, Shea's band hasn't even made it out of Texas. There are many dangers ahead on the Duttons' journey, and the opening scene of the first episode hints that not everyone will make it to Montana alive.
New episodes of 1883 will be released on Sundays on Paramount+.
RELATED: '1883': Do You Have to Watch 'Yellowstone' First to Understand the Prequel?