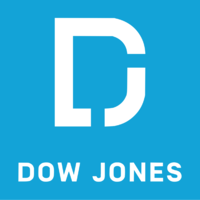 FTSE 100 closes after Bank of England hikes rates
The FTSE 100 closed 1.3% higher on Thursday, in line with other major markets. "The US Federal Reserve's monetary policy update last night went well with the markets," said Russ Mold of AJ Bell. Additionally, UK lenders were spurred on by the Bank of England's surprising decision to raise interest rates. "This is sooner than we, and the market, expected after the Omicron variant appeared," said Andrew Coombs of Citi. HSBC rose 3.7%, Lloyds rose 4.6%, Barclays 3.2% and shares of NatWest rose 2.9%. Large mining and oil companies were also up, helping the index to close higher.
 
Companies News: 
Walker Crips achieved 1 hour pre-tax profit; Indicates the challenges ahead
Walker Crips Group PLC on Thursday reported a move to pre-tax profit for the first half of fiscal 2022, although it said it still has a difficult year ahead.
—
FRP Advisory 1H Profit before tax fell; Declare a dividend
FRP Advisory Group PLC said on Thursday that pre-tax profit for the first half of fiscal 2022 was down, although income rose and it declared a dividend payment.
—
Egdon Resources first quarter revenues increased significantly thanks to the outperformance of Wressle
Egdon Resources PLC said on Thursday that revenue for the first quarter of fiscal 2022 has increased, matching revenue for the full fiscal year 2021.
—
Simec Atlantis Energy shares tumble after downsizing and monthly operating costs
The shares of Simec Atlantis Energy Ltd. fell on Thursday after saying they took steps that will reduce headcount and monthly operating costs.
—
Hurricane Energy's net available cash has increased significantly; Rise in shares
Shares of Hurricane Energy PLC rose on Thursday after the company said its net cash increased significantly from October through November.
Domino's Pizza accepts investments with franchisees; Enhances medium-term outlook
Domino's Pizza Group PLC said Thursday it had reached a resolution with its franchisees to make strategic investments of around 20 million pounds ($ 26.5 million) to improve growth, and raised its expectations to medium term.
—
United Talent Agency acquires MediaLink for $ 125 million
United Talent Agency has announced that it has acquired MediaLink, a marketing and media consulting firm owned by Ascential PLC, for $ 125 million, as the Hollywood talent firm seeks to step up its marketing practices.
—
Aviva to increase and extend share buyback to £ 1.0bn
Aviva PLC announced Thursday that it will increase and expand its share buyback program to 1.0 billion pounds ($ 1.33 billion).
—
Schroders in talks to buy a significant stake in Greencoat Capital
Schroders PLC said Thursday it was in advanced talks to buy a significant stake in Greencoat Capital, but warned there was no certainty a deal would be reached.
—
Boohoo Downgrades Fiscal Year Guidelines on Covid-19 Uncertainty
Boohoo Group PLC said on Thursday it had lowered its forecast for full-year net sales growth and its adjusted EBITDA margin due to increased consumer uncertainty over the new variant of Covid-19.
—
Gym Group Says Performance is in Line with Market Views for 2021
Gym Group PLC said Thursday that its performance was in line with market expectations for the full year in terms of a key measure of adjusted EBITDA profit minus normalized rent.
—
Robert Walters expects 2021 pre-tax profit to beat market views
Robert Walters PLC said Thursday that he expects pre-tax profit for the year 2021 to be well above current market expectations.
—
Walker Crips achieved 1 hour pre-tax profit; Indicates the challenges ahead
Walker Crips Group PLC on Thursday reported a move to pre-tax profit for the first half of fiscal 2022, although it said it still has a difficult year ahead.
—
ITM Power Announces H1 Revenue Increase
ITM Power PLC said on Thursday that it plans to report that revenue grew sharply in the first half of fiscal 2022 and that its backlog increased by year-end.
—
McBride cuts shares after expecting wider adjusted loss in 1 hour
McBride PLC shares fell early in trading on Thursday after the company said it expected to post a larger loss for the first half of 2021 due to rapidly rising costs due to supply chain issues. supply and inflationary pressures.
—
Trackwise Designs shares dip in heavily discounted share issue
Shares of Trackwise Designs PLC fell 38% on Thursday after the company announced plans to raise up to 7.0million pounds ($ 9.3million) through a heavily discounted share issue and will use the money to finance capital expenditures as well as working capital.
—
Hunting expects breakeven EBITDA in 2021 after 4Q improvement
Hunting PLC said on Thursday that a significantly improved final quarter of 2021 met its expectations with earnings before interest, taxes, depreciation and amortization broadly at breakeven expected for the full year.
 
Market Talk: 
UK economy set to contract in December and January
10:48 GMT – The latest purchasing manager survey data adds to the evidence that the Covid-19 Omicron variant has delayed the economic recovery, said Pantheon Macroeconomics senior UK economist Gabriella Dickens. The economy is very likely to contract in December and January as consumers withdraw their spending on services, she said. The Pantheon predicts a 0.2% month-on-month drop in December, followed by a further 0.1% drop in January, but that assumes no further restrictions are introduced. "The drop will be much more pronounced if the government introduces new rules on social distancing or household mixing, and in the unlikely worst case all non-essential stores and consumer service businesses are forced to close again. , GDP would fall by about 6%, "Dickens said.
—
BOE won't wait long to raise rates if it holds back on Thursday
10:18 GMT – Even if the Bank of England leaves rates unchanged at 0.1% when announcing a decision at 12:00 GMT, policymakers are unlikely to be able to wait too long to act, "says RBC Capital Markets RBC expects the BOE to raise rates by 15 basis points on Thursday, but many market participants expect rates to remain unchanged once again. However, the uncertainty caused by the Emergence of the Omicron variant of Covid-19 means the BOE could hold back for now, RBC says. Omicron may delay the start of a rate hike cycle, but will "not" veer it completely off course. " The yield on 10-year gilts rose 2.7 basis points to 0.754%, according to Tradeweb.
—
UK economy slows sharply in December as Omicron hits spending on services, PMI says
09:59 GMT – Economic activity in the UK slowed considerably in December due to tighter restrictions linked to the pandemic and increased uncertainty around the variant of the coronavirus Omicron, according to the investigation by the IHS Markit Purchasing Managers Index. The composite PMI index stood at 53.2, a 10-month low, from 57.6 in November. The slowdown focused on the service sector, with businesses reporting a sharp decline in household spending; while growth in the manufacturing sector also slowed but held up better, according to the data. "With Covid-19 infections expected to increase further in the coming weeks due to the spread of the Omicron variant and the introduction of new restrictions, the pace of economic growth is expected to continue to weaken in the approaching 2022, "said IHS Markit. says economist Chris Williamson.
—
Boohoo's 3Q update is rated as disappointing; Decline in shares
08:18 GMT – Boohoo Group's third quarter update was weak and disappointing, according to Jefferies. The 10% revenue growth for the London-listed online fashion retailer is well below the 20% and 30% 2-hour guided execution rate, according to Jefferies. Boohoo's full-year Ebitda forecast has been slashed to £ 128million mid-term, US banknotes 35% below its estimate. Jefferies has a buy recommendation on the stock and a price target of 430 pence. Shares are down 15% to 117.30 pence.
Contact: London NewsPlus, Dow Jones Newswires; Write to Sarka Halas at [email protected]
(END) Dow Jones Newswires
December 16, 2021 12:00 ET (17:00 GMT)
Copyright (c) 2021 Dow Jones & Company, Inc.