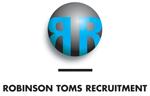 Directors / Business Development Managers – Retail IT Finance
base salary £70,000-£100,000 c OTE £120,000-£150,000 + car allowance and benefits.
Our client, a global IT financier where we have placed staff as early as 2000 and have placements that remain employed from that date, is seeking additional Business Development Managers or Business Development Managers who have experience working with the retail sector.
They are looking for experience in one of the following areas:
Experience in selling IT finance solutions directly to retail clients of FTSE 250 status or above.
Experience dealing with retail customers of FTSE 250 status or above, but accessing those customers through IT manufacturers, ISVs, resellers, etc.
Experience in selling to retail clients of FTSE 250 status or above, either corporate asset finance solutions or corporate banking solutions and the ability to leverage your network of C-level contacts in a environment offering sophisticated IT financing solutions such as SAAS or DAAS.
Your goals will be to achieve a volume and revenue goal which will be based on your membership at the BDM or BDD level, the roles are the same, the package is just better at the BDD level but the goal is 30% higher. The objectives are very realistic, we will be happy to share them with you before offering them to you.
These roles are entirely new, so you'll need to approach this role in the spirit of running your own business. For the avoidance of doubt, no customer will be offered to you.
What you'll be provided with are industry-leading solutions, multiple lenders, RV-based pricing, and the ability to finance anything from a smartphone to computer software and services. custom app.
Candidate profile
We are looking for genuine new business hunters who have the confidence and ability to open new doors and the gravitas to make a lasting impression on high-level decision makers in multiple functions, e.g.: finance, IT, procurement, cash flow, taxes, etc.
You will be someone who accepts rejection in your stride and simply picks up the phone, over and over again day after day to create a pipeline of leads that you will own and benefit from for as long as you remain employed.
You will be someone who has the drive, skills and ability to start your own business, but would prefer the benefit of a salary, the network and support infrastructure and the added benefit of spending more time prospecting and selling than all the other non-selling activities that running your own business would entail.
We don't know if your background encompasses that of IT finance or not, but if you are a generalist asset financier or a corporate banker, we need to know that you have the intellectual curiosity and the power to tackle the big problem of the day. are for a CIO or CTO, come tell us what you think they are and we think you have done some research which we are happy to provide.
Finally, regardless of your exact background in finance, you will be someone who wants to prove your success to us. This may be by providing us with an offer list, performance stats, P60s or whatever, but you will have evidence to back up your success story.
Contact: Please send your CV first to Sean Toms at: [email protected] then call me on + 44 ( 0 ) 1691 670466 for a confidential interview.