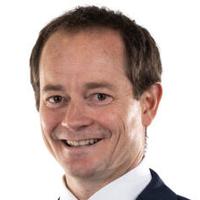 Alexander leaves Nashville SC, joins Hall Capital | Finance
Oklahoma City-based Hall Capital has named Will Alexander its first chief investment officer.
Alexander, son of former Senator Lamar Alexander, served as chief revenue officer for Nashville Soccer Club's entire run in Major League Soccer. Prior to joining the franchise as an executive, he was a managing director at Hall Capital, and he remained in an advisory role during his nearly four years at Nashville SC.
Previously, Alexander was co-founder of Versed, chief of staff for the Tennessee Department of Economic and Community Development, and attorney at Vinson & Elkins.
As Chief Revenue Officer, Alexander worked on sponsorship deals with Renasant and Geodis. He remains a minority owner of the team.
In addition to Oklahoma City, Hall Capital has offices in Nashville, Chicago, Dallas and Tulsa. Through Hall Emery, the company has partnered with the development of Fifth + Broadway in downtown Nashville and has also developed 18th & Chet on Music Row and 17th & Grand.
"We think highly of Will, and are delighted to have this opportunity to work with him in a new role," Hall Capital Chairman and CEO Fred Hall said in a statement. "We know that as Chief Investment Officer he will help grow our deal flow and holdings. We are particularly excited about his deep connections in Nashville, which continues to be a very important market for us.