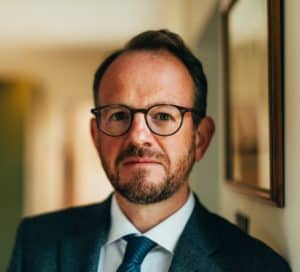 Advocating for a Consolidated Equity Band: Myths and Reality
Stephen, why is a consolidated band so important for EU capital markets?
EU capital markets remain fragmented along national borders despite years of integration initiatives. This disadvantages investors and reduces the attractiveness of EU capital markets as a whole and is evidenced by the lack of consolidated market information. It is therefore difficult to answer the key question: "at what price and in what volumes are European securities traded?" As a result, investors of all types today have very limited visibility into the prices, quotes and volumes of global European securities.
European capital markets can take a big step forward in their integration – and global competitiveness – with an ambitious framework for consolidated bands, not only in equities, but also in ETFs, bonds and derivatives. This would allow investors to see prices and liquidity before making decisions, ensuring they can invest efficiently and profitably. We are also in the midst of a global retail revolution that has helped democratize commerce and empower everyday investors. Consolidated bands would inform more retail investors about the best trading prices and quotes that have occurred in the market and create competitive pressures so that they are not disadvantaged.
Natan, why does the EU need a consolidated band if companies can already buy this data today?
A consolidated band for EU stocks would provide a significantly easier way to get EU stock data from all sites. Given the current complexity of obtaining data, most companies limit their data consumption – rationing markets or locations from which employees or customers can view prices – giving them only one view part of true pan-European liquidity. As Stephen puts it, this undermines the ambitions of an integrated European market in which all investors have access to information on all stocks traded on all EU platforms. It would also crucially encourage greater participation of individuals in EU stock markets by improving access to data and strengthening investor protection.
Stephen, do the European Commission's proposals go far enough to ensure that consolidated bands become a reality?
We welcome many proposals from the European Commission, with data as close to real time as possible, a single independent consolidator per asset class and mandatory contributions from all platforms in the proposed model. In addition to a post-trade action strip, we would also like a pre-trade action strip showing investors what prices are available. This would significantly improve transparency and visibility for retail investors and provide a benchmark against which execution can be assessed. Pre-trade data is particularly essential to facilitate investing in less liquid stocks such as those of SMEs, which rarely trade and post-trade data alone can be out of date for hours or days. A pre-trade equity band would also allow for the creation of a robust pan-European benchmark price and build resilience in the event of a technical breakdown in a market.
Natan, isn't it too complicated to launch a CT that is real-time and includes both pre-trade and post-trade in one step?
Those who say pre- and post-trade TC is "too difficult" are most likely opposed to the introduction of a CT for commercial reasons. There are already many data providers and market participants who consolidate real-time pre- and post-trade data from many venues for their own use or for redistribution. It is essential to understand that any stock CT would not target latency sensitive trading activities that require full depth of accounting data with the lowest possible latency, such as market making, high frequency trading or algorithmic trading; market participants who desire data for these activities will most likely continue to consume direct data feeds from sites, as it suits their business models. Instead, a CT would provide an accessible and affordable alternative suitable for use by human beings displayed on screen, as well as for risk management and evaluation purposes. It is therefore more technically feasible because it would not be containing the "top of book" and "last sale" data for each location.
Stephen, do you agree with the European Commission's proposal to allocate income from CT shares to national stock exchanges only?
The proposed revenue sharing model for the shares calls into question the viability of any band. The band's consolidated revenue allocation model should treat sites operating under each transparency model fairly. By only compensating national exchanges for the data they submit to the band, as is currently proposed – without compensating other trading venues operating equally transparent trading services who would also be required to submit of data – we go against the objective of the European Commission to establish a level that is truly a playing field between the places of execution. This approach would distort competition in trading, which has served end investors well by reducing spreads, transaction costs and increasing liquidity.
Natan, what do you think of the revenue distribution model and how can it be improved?
The TC revenue sharing model should seek to recognize and fairly reward the contribution to price formation of all different contributors (not just sites). This could be done in a way that aligns with transparency objectives, giving higher weight to trade in transparent and multilateral pre-trade mechanisms relative to others. Importantly, however, we believe that any activity to be included in the TC contributes to price formation (or we would exclude it) – and should therefore receive compensation.
If there is any concern about the viability of smaller exchanges, tThe band's revenue distribution model could be specifically tailored to protect and even enhance their market data revenue. In any case, we believe that a CT would increase the income of small exchanges because the iIncluding their data in a CT would dramatically increase the number of subscribers receiving their data – raise the profile of their listed shares with the global investment community.
Natan, how do you respond to criticism from your peers who oppose a TC?
I don't think their arguments have the best interests of investors at heart. Simply put – if exchanges want to argue for protectionist measures (e.g. constraints on median trading) in the name of "enhancing transparency" and "improving price formation", they can't right either faith oppose a real-time pre-trade consolidated tape that would significantly improve the accessibility of market data to investors.